Resolve Your Legal Issues With Confidence
Top-Rated Colorado Springs DUI Attorney, Criminal Defense Lawyer & Former Prosecutor.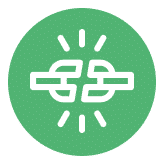 Freedom
We focus on having the freedom, flexibility, and autonomy to design and pursue our own paths.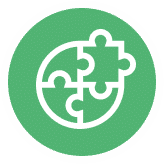 Integrity
It is our highest goal to always do the right thing by our clients and ourselves, even if the right thing takes more time, energy, or has never been done before.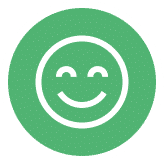 Enjoying the Journey
We are continually exploring new ways to grow and improve in our firm, in our personal lives, and in the community around us.
Innovation
We use the latest technology and tools to constantly propel ourselves forward to better our lives and the lives of our clients.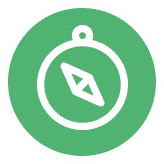 Exploration
We are always looking forward and planning our next steps, but we take the time to appreciate lessons learned and to be thankful for where we are in the journey.
Why Us? Reasons to Choose the Colorado Springs Attorneys at Right Law Group
Our attorneys value honesty
Many times, when you meet with an attorney, he or she will either scare you into feeling like you have to hire that law firm immediately or promise to give you the world on a silver platter. We do neither. The Colorado Springs attorneys at Right Law Group are straight forward with you. We don't scare you or make outrageous promises.
We will evaluate your case honestly and tell you the strengths and weaknesses upfront. We will give you reliable information and advice throughout the case, and when we can, we get you that silver platter, too.


Lawyers with Experience – Both in And Out Of The Courtroom
This is the part where we are supposed to impress you with all the trials we've won, all the satisfied clients we have had and talk about how our Colorado Springs attorneys have inside information because we are "former DAs and PDs working for you," but everyone says that.
We offer our clients all the legal experience everyone else has and real-life experience. We know what it's like to fight, struggle and come out on the other side stronger than before. We have been in situations similar to yours. We know not only criminal and DUI law, but also real life. We know what it means to fight for what you want, and we will fight for you.


We Are Dedicated To Self-Improvement
Most of our clients come to us looking for help during a difficult time in their lives. We will not only work on resolving your legal issues, but we will also help you get the rest of your life back on track. We give referrals, advice, space to vent, firm directions, a shoulder to cry on and anything else our clients need to start improving their lives overall.
We constantly try to better our law firm as well. To that end, give us your input at letstalk@rightlawgroup.com. Let our Colorado Springs attorneys know how we are doing and how we can improve upon the services we offer. Just as we support our clients in constantly improving, we as a firm are always growing and learning, too.


The No B.S. Approach
We mean "big suits," obviously… and that other phrase you just thought of. We are not some stuffy law firm. You won't find us walking around in overpriced shoes and thousand-dollar pinstriped suits. Expensive outfits won't win your case — legal strategies specifically tailored to your individual situation will. Why us? We are not afraid to get our hands dirty, and we will not B.S. you about your case. We are real with you.


Right Law Group Believes In The Right Fit
You are not just a manila folder holding legal paperwork, so we don't treat you that way. To us, you are a unique individual with your own goals and issues. We treat each client as he or she should be treated — as a human being, not a file.
On that note, like all human beings, some people are not a good fit. If you come to us and we are not the right law firm for you, don't worry! We will find a Colorado Springs attorney for you who suits your specific needs. No hard feelings.
Why us? Find out how we
can help you

Why us? At Right Law Group, we offer free initial consultations, so you can get the information you need with no obligation. Call our Colorado Springs attorneys at 719-259-1601 or reach out to us to find out how we can help your criminal case move forward.
Colorado Springs Criminal Lawyer
The Right Representation Puts You First
If you are facing criminal charges, you need assertive yet caring counsel at your side. Having previously worked in the district attorney's office for three Colorado counties, our founding attorney, Alexis Austin, is now an aggressive criminal defense lawyer ready to serve you. She has built a law firm that is dedicated to helping clients who have been arrested and those needing assistance with DUI concerns. From DUI, Right Law Group always seeks the best possible results with their client-focused approach.
Read more details about our criminal defense lawyers at the profiles.
We Will Get To Know You and Your Case
As experienced advocates, our approachable defense lawyers know the law and want to know you. We will sit down and get to know you personally, taking the fear out of your current circumstances. Our well-prepared strategy and aggressive defense tactics will help you breathe a bit easier.
Using the latest technology, Right Law Group stays highly responsive to clients' needs, keeping you connected throughout the legal process. When you call, we answer.
Everyone Makes Mistakes — Call Our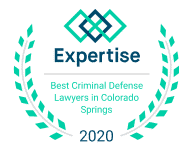 Criminal Defense Lawyers
To discuss your arrest or DUI needs in a free appointment, call our Colorado Springs firm at 719-822-6227 or request an appointment online today. Our service-oriented criminal defense lawyers and DUI counselors are ready to listen.
CALL NOW IF YOU HAVE BEEN ARRESTED
Getting You To A
Better Place Fast

At Right Law Group, we understand the stress you are under. Our Criminal Defense Law Firm is here to guide you down the right path to your legal challenge. Whether you are facing your first DUI, a drug charge, need a restraining order, or are facing another type of criminal charge, our firm is committed to your well-being and protecting your rights the right way.
Colorado Springs DUI Attorney Near You
Experienced Criminal Defense Lawyer

If you typed "Colorado Springs DUI attorney near me" or "Colorado Springs criminal defense lawyer" into Google and are busy trying to become a lawyer when time is dwindling in your case, the best next step is to get a free evaluation of your charges. 
With the right information, you can make the right decision. If you want immediate answers and help with your charges, contact us today for a free, no-obligation case evaluation.
The consultation is free.