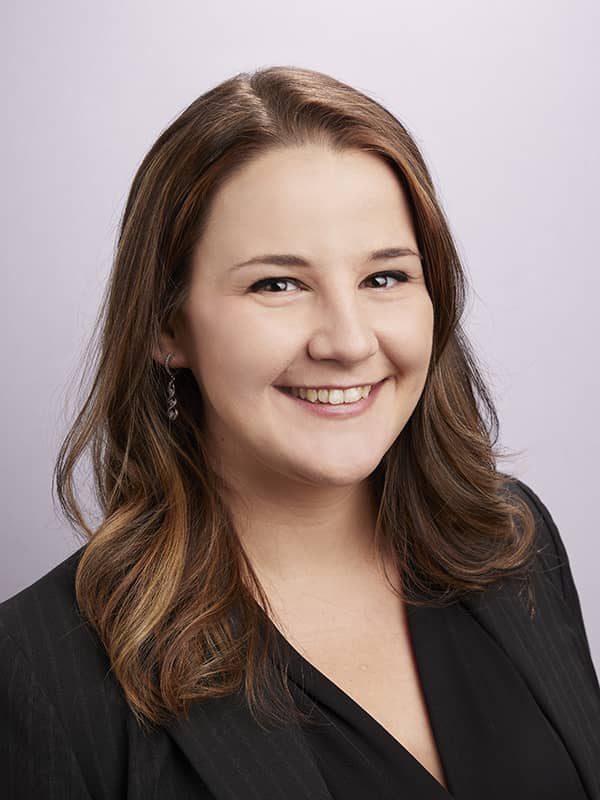 Alexis Austin – Criminal Defense Attorney and Managing Partner
Ms. Austin is the CEO and Managing Partner of the Right Law Group, a Colorado Springs, criminal defense law firm she founded in June of 2018.
Alexis Austin is the CEO and Managing Partner of Right Law Group, a Colorado Springs criminal defense law firm she founded in June of 2018.
Before founding Right Law Group, Ms. Austin was a Deputy District Attorney in Pueblo and Colorado Springs. She left the D.A.'s office to become a partner in a well-respected criminal defense firm in Colorado Springs. During her time there, she learned what it takes to run a successful law practice. Armed with that knowledge and a desire to start a firm wired for the 21st century, she set out on her own and founded the Right Law Group. Right Law Group has since become one of the top criminal defense firms in Colorado Springs by specializing in enhancing the client's experience through leveraging technology.
Ms. Austin has a passion for helping people get back on the right path and work towards bettering their lives. She also believes that clients should be treated as more than case files. They should be able to build a strong relationship and trust with their law firm as they go through the most difficult times in their lives. Ms. Austin has made that philosophy the cornerstone of Right Law Group. Based on her background in cognitive psychology and domestic violence research, Ms. Austin particularly enjoys working with people who are charged with domestic violence charges or who suffer from PTSD. Her knowledgeable and compassionate approach to helping clients see the light at the end of the tunnel is one of the things people love best about working with her.
Not only is Ms. Austin passionate about zealously representing her clients, she also is a dedicated businesswoman. Her leadership and vision have steered the Right Law Group to consecutive years of increased growth and success, but given the state of the current worldwide pandemic, this year's growth has been the most impressive by far. Since June of 2018, she has grown the business from a single employee (herself) to two full-time attorneys, two full-time paralegals, a full-time legal assistant, two full-time client relations managers, and four other contractors and interns. She has also mentored local entrepreneurial attorneys who have used Ms. Austin's example and advice to open and grow their own legal enterprises.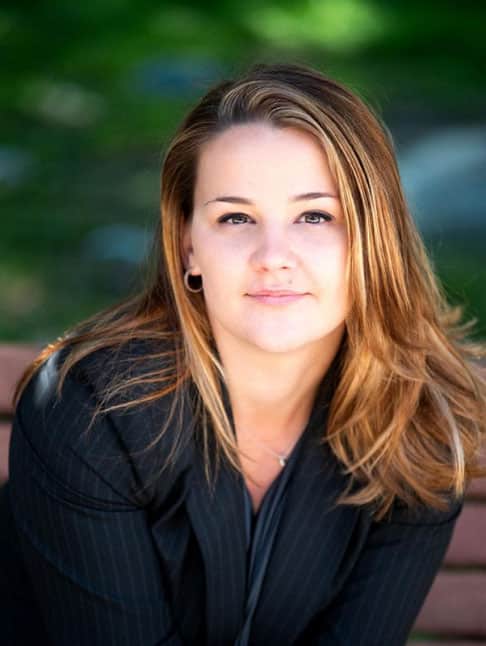 Like many businesses, the Right Law Group was not immune to the difficulties which resulted from the Coronavirus outbreak of 2020. The local legal community, normally precise and predictable, was suddenly thrown into disarray by courthouse closures, continuances, and ever-updating declarations from the local chief judge and the Colorado Supreme Court. The old way of doing things gave way to video dockets and virtual plea deals. Nothing seemed normal. As the city, state, country, and the world struggled with how to move forward, Right Law Group did not skip a beat because of the technological advances Ms. Austin had already put in place, setting the firm apart from all other traditional law firm models.
As the business world cautiously emerges from the pandemic, the Right Law Group is emerging as a sleeker, more technologically savvy, and superior criminal defense firm in southern Colorado. This positive evolution of the firm is due to Ms. Austin's relentless pursuit of excellence, for herself, her team, and her clients.
CALL NOW IF YOU HAVE BEEN ARRESTED
Getting You To A
Better Place Fast

At Right Law Group, we understand the stress you are under. Our Criminal Defense Law Firm is here to guide you down the right path to your legal challenge. Whether you are facing your first DUI, a drug charge, need a restraining order, or are facing another type of criminal charge, our firm is committed to your well-being and protecting your rights the right way.
Colorado Springs DUI Attorney Near You
Experienced Criminal Defense Lawyer

If you typed "Colorado Springs DUI attorney near me" or "Colorado Springs criminal defense lawyer" into Google and are busy trying to become a lawyer when time is dwindling in your case, the best next step is to get a free evaluation of your charges. 
With the right information, you can make the right decision. If you want immediate answers and help with your charges, contact us today for a free, no-obligation case evaluation.
The consultation is free.