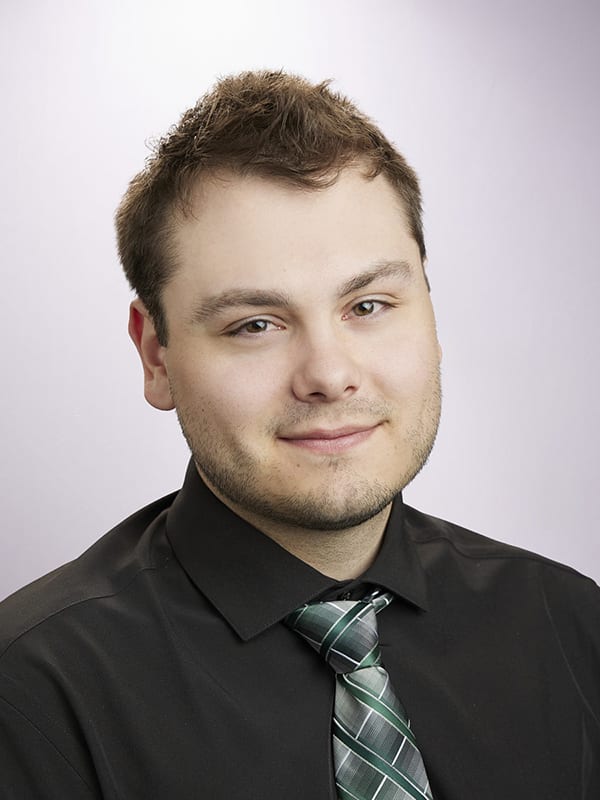 Hello, my name is Nick Moewes and I am one of the paralegals at Right Law Group. I also help the firm's attorneys work on our legal cases to make sure our clients get the best possible outcome in a case. I also make sure things are going smoothly on the backend of a case so that the attorneys can focus on court or handling many other matters that they may have throughout the day.
The best thing about working for Right Law Group is the connections that are built with our clients. I can honestly say that throughout the process of representing a client, we get to work with you personally and it's not just a working relationship but rather closer to friendship. Since you may not talk to me as much as you will our Client Success Coordinators, I want you to know a little bit about me – the guy working hard in the background of your case to make sure filings, discovery, and other tasks are done the right way.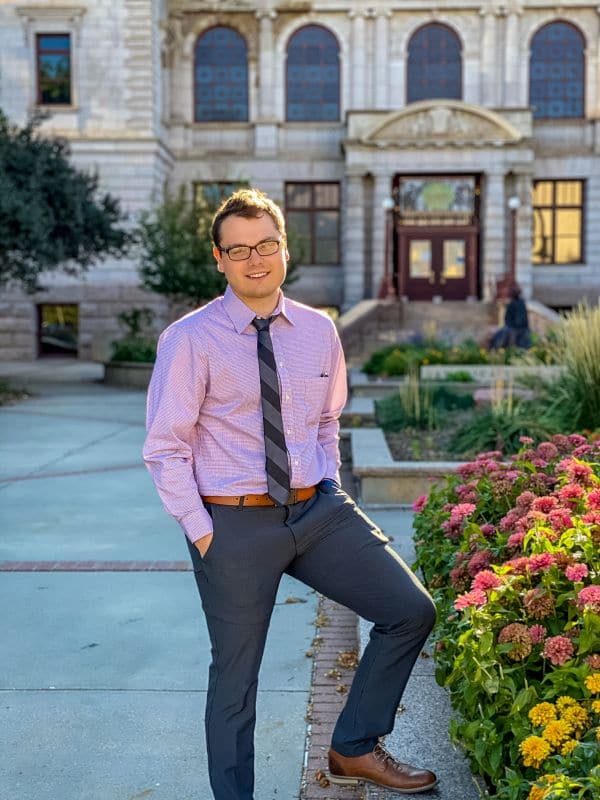 I was born in Colorado Springs and later moved to Pueblo West Colorado when I was 5. I am now 23 years old. I played many different sports when I was young, but nothing came close to the love I had for hockey. I played hockey for 18 straight years and wouldn't have changed one second of it. I traveled to many amazing and beautiful places all over America and Canada because of hockey. I played both roller and ice hockey and was the captain of the Pueblo County Hornets Highschool team during my senior year and was the assistant captain my Junior year. Hockey wasn't just about playing the game for me. It created so many lifelong friendships and memories as well. I am also a college student at PCC and will be transferring to CSU-Pueblo in 2021. My major is in Wild-Life Biology, and I also will have a minor in business. My life-long goal is to own my own fly shop someday. I love fishing, hunting, and camping, and I spend most of my free time doing those things.
Working at Right Law Group and watching how Alexis has grown and molded our firm so quickly has truly been inspiring for someone like me who wants to be a business owner one day. I started working with the firm back in January 2020, and it amazes me how quickly the firm has advanced and adapted to better fit our clients' needs. The whole firm works incredibly hard to make this tough time in your life easier for you. Our number one goal is to make sure you have someone on your side during one of the most difficult times in your life.
I look forward to helping you if you need us.
Sincerely,
Nick
CALL NOW IF YOU HAVE BEEN ARRESTED
Getting You To A
Better Place Fast

At Right Law Group, we understand the stress you are under. Our Criminal Defense Law Firm is here to guide you down the right path to your legal challenge. Whether you are facing your first DUI, a drug charge, need a restraining order, or are facing another type of criminal charge, our firm is committed to your well-being and protecting your rights the right way.
Colorado Springs DUI Attorney Near You
Experienced Criminal Defense Lawyer

If you typed "Colorado Springs DUI attorney near me" or "Colorado Springs criminal defense lawyer" into Google and are busy trying to become a lawyer when time is dwindling in your case, the best next step is to get a free evaluation of your charges. 
With the right information, you can make the right decision. If you want immediate answers and help with your charges, contact us today for a free, no-obligation case evaluation.
The consultation is free.